Our Team
We're the perfect blend of professionals, brought together by our shared values. 
We bring expertise, decades of experience, and unique skills to create results for our clients.
Each of us is different. But we're connected by passion for progress, mastery of our fields, and curiosity to always learn more. Think of us as your favorite premium ice cream, with only the best, purest ingredients coming together to create something special and delicious.
That's us. That's who we are.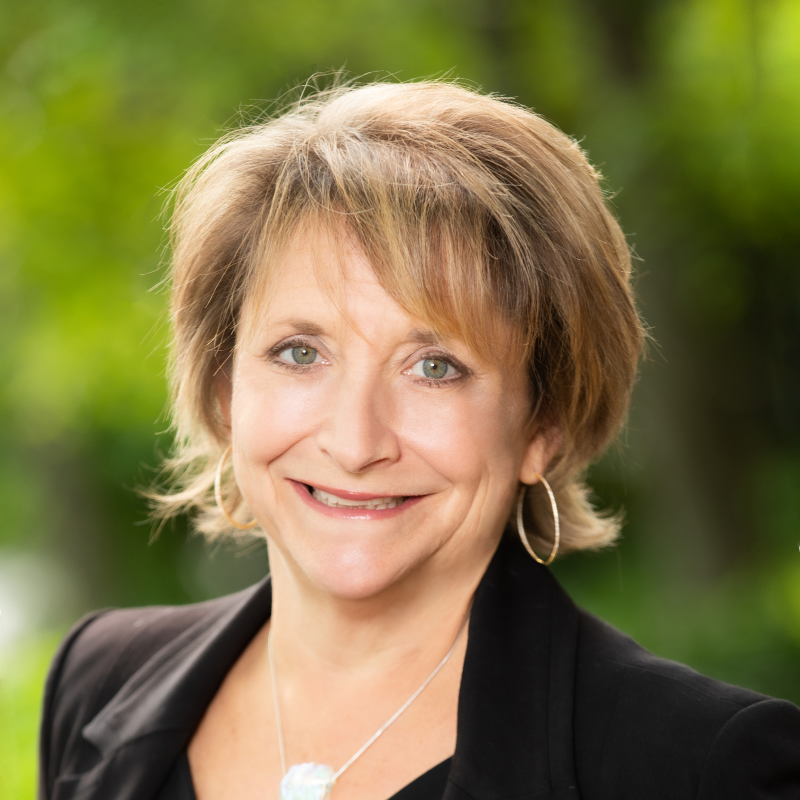 Authentic. Dedicated. Solutions Master.
Julie Rosenthal
President
Julie's our chief solutions master. As president of JR Communications, she leads our team, develops strategies, and builds rapport with our partners. And she provides expert counsel for our partners as a trusted advisor who's always willing to go the extra mile to help them succeed.
Before founding JR Communications, Julie gained experience in agency and client-side roles throughout regional, national, and international organizations. She started our agency to provide clients with the type of agency she always wanted to work with—an agency that's a true partner, collaborator, and team member.
Julie is recognized as a "Woman Who Means Business" by The Washington Business Journal. As a testament to her commitment to the community, she's previously served on the board and as the board chair of Leadership Greater Washington and held board positions with Woolly Mammoth Theatre Company, Adventure Theatre, and the Washington Regional Alcohol Program.
Outside of the office, Julie enjoys spending time with her two teenage sons and her pup, Lola.
Julie's an expert, and she's got you covered. She orchestrates all the pieces that go into a successful marketing communications plan—so that our partners can achieve their goals. You'll appreciate her honesty, candor, and passion for doing good work.
Relationship Builder. Planner. Accelerator.
Sinikka Mondini
Director of Client Services
Sinikka's our director of client services. She's got a gift for keeping our partners and our team on track. (We call her our orchestra conductor—she makes sure everything works in harmony.)
Nurturing relationships with our partners is one of Sinikka's strengths (of which there are many!). With her can-do attitude, she gets to know them, provides strategic counsel, and figures out how our team can best help them achieve their goals.
Previously, she served as the Executive Director of Communications for the highest-performing large unit school district in Illinois. There, she managed both their external and internal communications. She's also worked at Ketchum, a global public relations firm, representing corporate and government clients to promote their social responsibility initiatives.
In her personal time, Sinikka loves traveling with her family and sharing new places and food with her two college-aged kids. And she adores every minute she spends with her mini goldendoodle, Gabby.
With over 25 years of experience in the agency, government, nonprofit, and education sectors, Sinikka's ready to help the team deliver above and beyond expectations for your organization.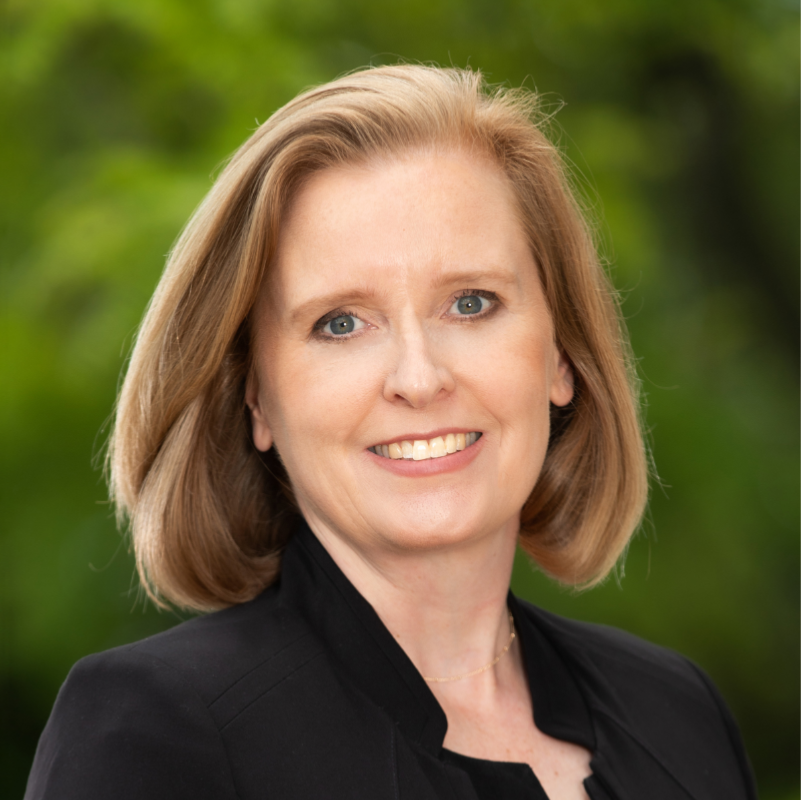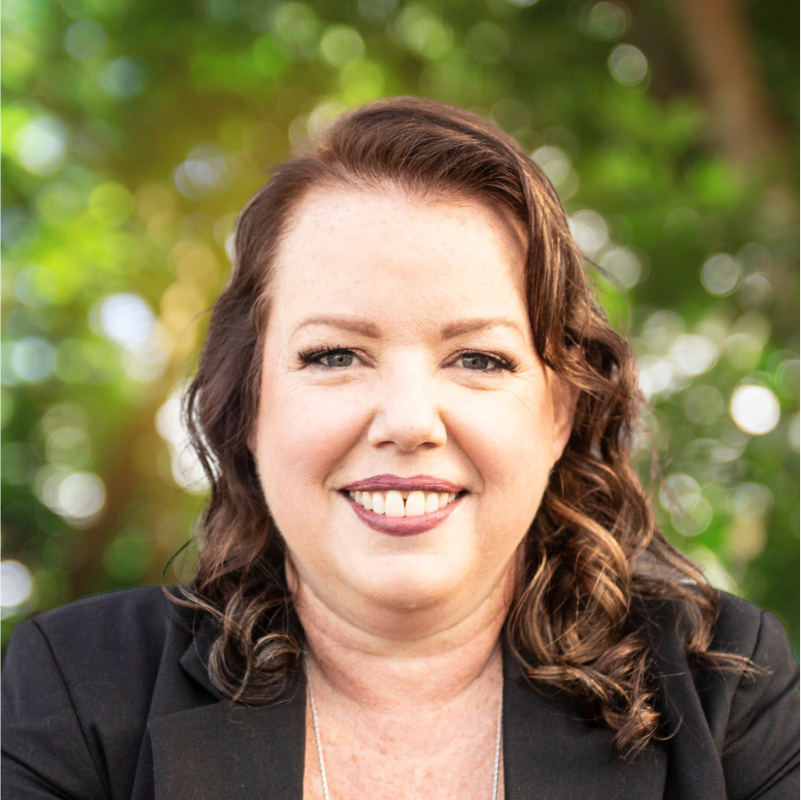 Tenacious. Resourceful. Strategic.
Sonya Schweitzer
Director of Digital Marketing
Sonya's a leader in digital marketing who honed her skills as one of the first social media marketing experts—before social media was a thing.
In her role, she develops digital marketing strategies for our partners that help them meet their goals. What sets Sonya apart is her talent for bringing it all together to support a cohesive plan. She's data-driven and client-focused. User and customer experience are always at the top of her mind.
Hailing from Australia, Sonya's a world traveler, homesteader, and digital nomad. She loves kayaking, paddleboarding, hiking and the beach—and spending time with her husband and their two dogs, Sidney and Kira.
Sonya's dedication to making a positive difference in the world makes her the perfect fit for the work we do with our partners. Her extensive experience (30 years in marketing, with 15 specifically in digital) and unwavering commitment to her craft will bring tremendous value to your organization's marketing.
Writer. Collaborator. Biographer.
Liza Sacilioc
Content Strategist
Liza is the ultimate storyteller and our go-to for anything with words: content, press releases, Op-Eds, articles, letters, and more.
As our content strategist, Liza crafts content that advocates for our partners' missions. She's an active listener and collaborator. To Liza, writing on behalf of our partners is like an actor stepping into a role—she works hard to capture their essence, bringing their voice, tone, and personality to the page.
She's committed to making the world a better place. During the social unrest of the pandemic, Liza was honored to be a trusted person invited to listen to and help tell the stories of the men and women of color of United Way of the National Capital Area.
Previously, Liza owned and operated one of the first women-only snowboarding and streetwear shops, Smitten, and her leadership caught the attention of Burton, the world's largest snowboarding brand. Burton partnered with Smitten to launch their first-ever high-end line of women's wear.
Outside of work, Liza enjoys traveling with her husband and two kids, trying new foods, and strength training.
With her unmatched ability to capture each client's essence, Liza's an invaluable member of our team—and when it comes to telling your organization's stories, she's your invaluable partner, too.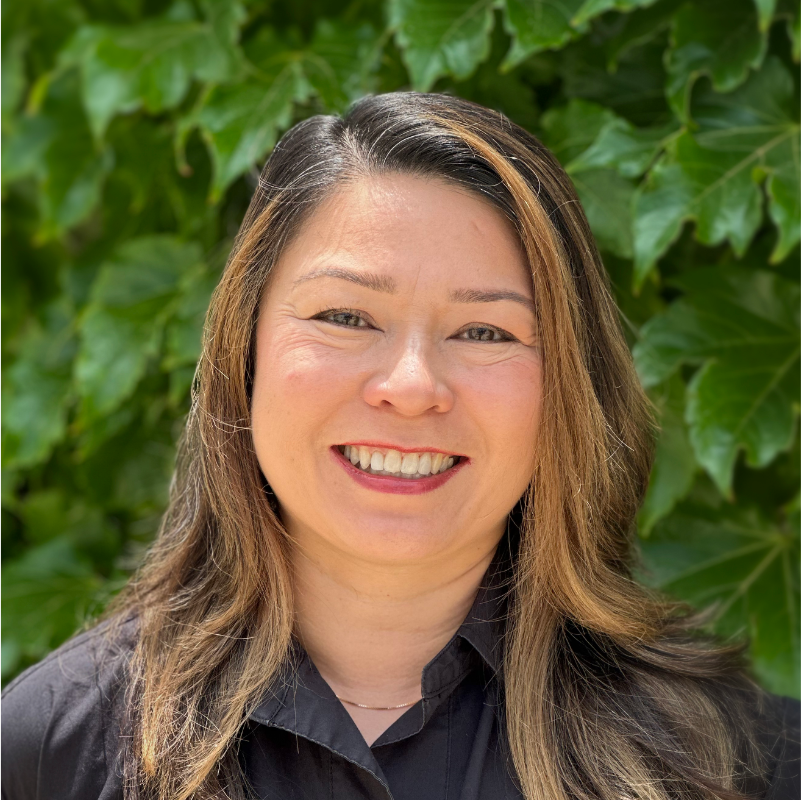 Responsible. Organized. Determined.
Norma Kelly
Communications Strategist
Meet Norma, our team's earned media maven. With 27 years of experience in agency and consulting roles, Norma has a proven track record of securing media wins for her clients.
In her role, Norma handles all things media—making connections with reporters, pitching stories, preparing folks for successful interviews, and securing placement of Op-Eds and other articles. (We told you she's a media relations maven!) She's worked with clients all over the country in diverse fields, including nonprofit, real estate, legal, consumer products, housewares, arts, interactive entertainment, travel, and hospitality.
When she's not busy securing media wins, you can find Norma exploring the great outdoors on a hike, cooking, reading, and spending time with family and friends.
Norma holds a bachelor's degree in communication arts from the University of West Florida.
What sets Norma apart is her passion for getting our partners' stories in the media in a unique and impactful way. You can count on her to get you the media attention you need to pursue your mission.
Strategic Thinker. Community Engager. Data Driven.
Brian Fier
Digital Marketing Specialist
As one of our digital marketing specialists, Brian helps our partners make informed digital marketing decisions.
A digital wiz, Brian leads digital marketing efforts for our partners—driving sales, converting customers, building online presences, and increasing engagement. He's got a gift for translating technical items and data to action plans and insights that organizational leaders can understand. His digital marketing skills have furthered the goals of many small and large businesses, nonprofits, and government entities.
When he's not hard at work, Brian enjoys spending time with his family and friends and traveling. He's passionate about giving back to the community and serves his city as a part-time firefighter.
Brian holds bachelor's and master's degrees and constantly pursues further knowledge through learning and certification programs through companies like Google and HubSpot.
With over 15 years of experience in all things digital marketing—from social media strategy to paid ads, and from search engine optimization (SEO) to content strategy, and everywhere in between—Brian has what it takes to improve your organization's digital marketing.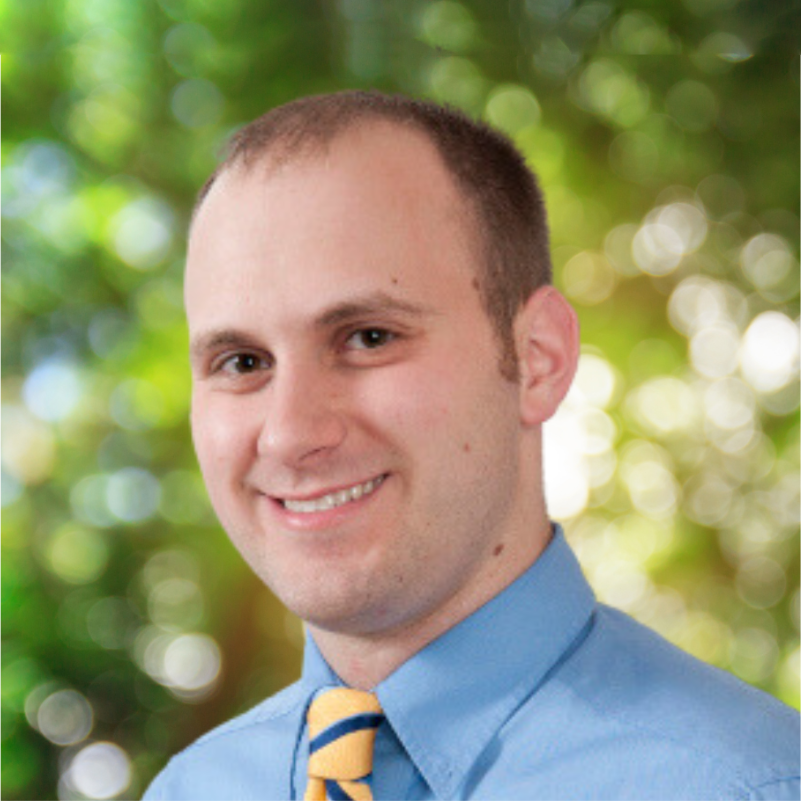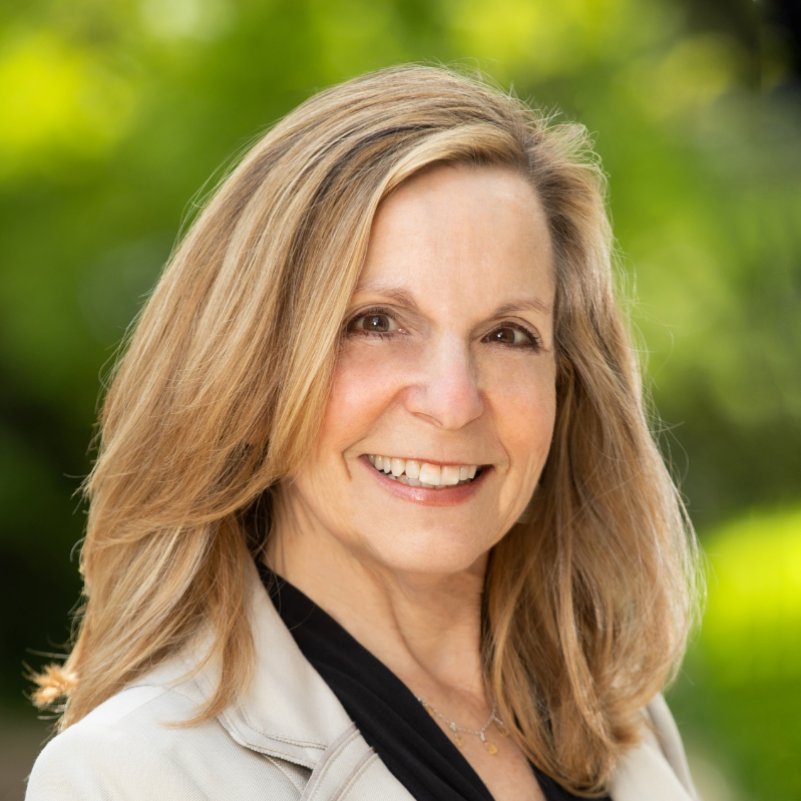 Smart. Dedicated. Thoughtful.
Jane Stelboum
Brand Strategist
Meet Jane, our brand strategist with a knack for developing messaging that strikes a chord.
Her keen understanding of what audiences need to hear to change thinking or behavior is just one of her many qualities. She listens carefully, interviews thoughtfully, and observes perceptively—all to help organizations find their voice. Previously, she was president of a regional advertising and marketing firm, and she's worked with clients in a variety of industries, including nonprofit, education, travel and tourism, to name a few.
Jane's mindful approach extends to her life outside of work. She's a yoga teacher, and her practice focuses on brain longevity and Alzheimer' s prevention. She enjoys being outdoors with her husband, kayaking, hiking with their dog Shea (named for Shea Stadium!), and spending time with family.
Jane holds a bachelor's degree from the University of Maryland.
Everything she does is about shaping hearts and minds, and when it's for a company that's doing good in the world, that's especially gratifying. She brings wisdom and experience, passion, and respect for her clients to every project she works on—and she'll be an asset to elevating your brand.
Creative. Organized. Passionate.
Cyndi Sutton
Communications Strategist
As one of our communications strategists, Cyndi takes our partners' earned media strategies to new heights.
Cyndi's a true connector, finding commonalities among people, places, and things—and celebrating what makes us unique. She thrives on the power of a captivating story, whether she's telling one or listening.
Throughout her 23 years of experience in marketing and communications, Cyndi's led strategic communications, public relations, and content development at a variety of organizations. Her background includes agency and in-house roles, including for a global Software-as-a-Service (SaaS) company and a national nonprofit organization.
Beyond her professional pursuits, Cyndi finds joy in live music, new restaurants, cheering on the Virginia Tech Hokies, and spending time with her husband and son. She also serves as the advisor to the Public Relations Chair for the Zeta Mu chapter of Kappa Kappa Gamma at Virginia Tech.
With her passion for good work and wealth of experience, Cyndi will be your ally in achieving your communications goals.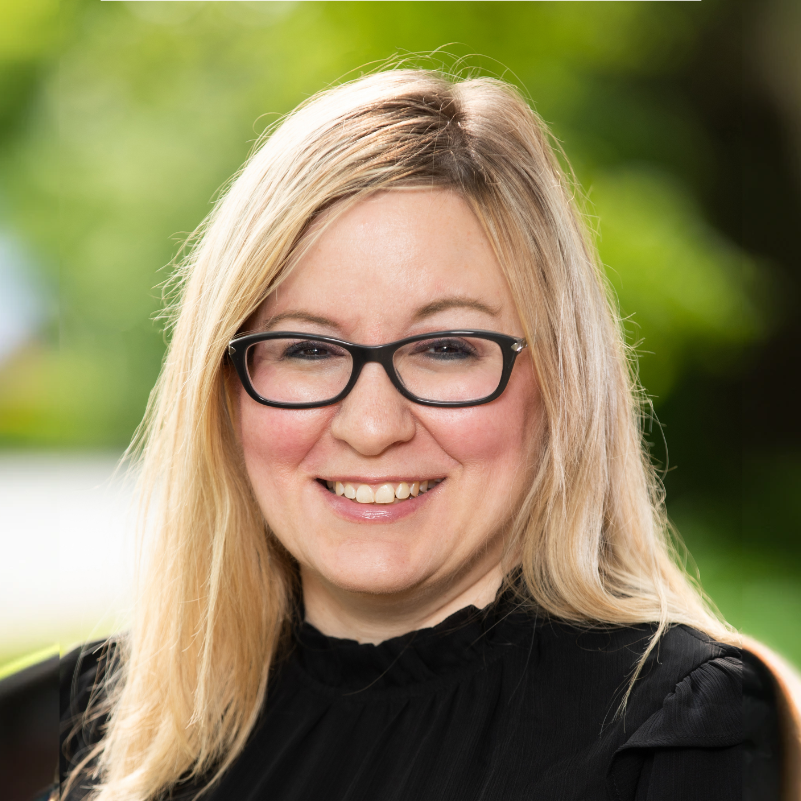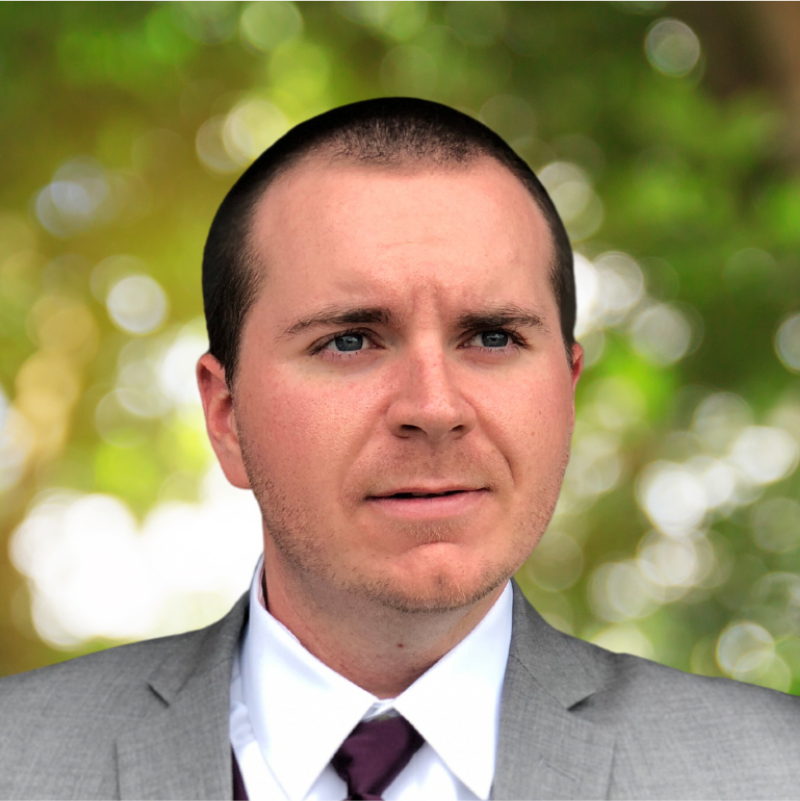 Relationship Builder. Results Driven. Coach.
Owen Gotimer
Digital Marketing Specialist
Owen spends most of time dreaming up ways to bring people together.
With a passion for social media, graphic design, and web design, he's constantly exploring ways to foster meaningful interactions. His experience includes work for national companies, including within Minor League Baseball and the Discovery Channel. But his heart is in supporting small businesses, schools, and nonprofit organizations.
When he's not working, Owen volunteers as a high school baseball coach and serves as president of the Jeffrey C. Fowler Memorial Scholarship. He's a self-proclaimed country music aficionado, a donut connoisseur, and a baker (though not necessarily in that order).
Owen earned his bachelor's degree in broadcast and digital journalism from the S.I. Newhouse School of Public Communications at Syracuse University. Additionally, he holds a master's degree in social media, culture, and society from the University of Westminster.
Whether you need a social media campaign, fresh graphics, or a new website, Owen's always ready to take on the challenge.
Thorough. Skillful. Curious.
Rochelle Srigley
Research and Database Specialist
Rochelle blends her skills in public relations and technology to drive results for our partners.
Her unique skill set merges the worlds of PR and technology. She transforms vast databases into highly targeted media lists, editorial calendars, and detailed matrices featuring conferences, trade shows, special events, and speaking opportunities.
While Rochelle primarily operates "behind the scenes," her work is essential in helping our team implement comprehensive, data-driven strategies to support our partners.
Outside of work, Rochelle spends her time with her two daughters and two cats.
Her aptitude in quickly understanding an organization's communications goals, coupled with her exceptional database mining skills, makes her an asset for our team—and she'll be one for yours, too.