Our Work
Social Impact
Organizations that work on important causes like social equity, education, and advocacy for people with disabilities need communications professionals that champion their missions. Who align with them to inspire change. Who "get it." We're those professionals.
We're committed to using our skills and expertise to help organizations make a difference in the world. We believe that everyone deserves the opportunity to thrive, and we are proud to work with organizations that are fighting for a better future for all.
Here's more about our work in these spaces: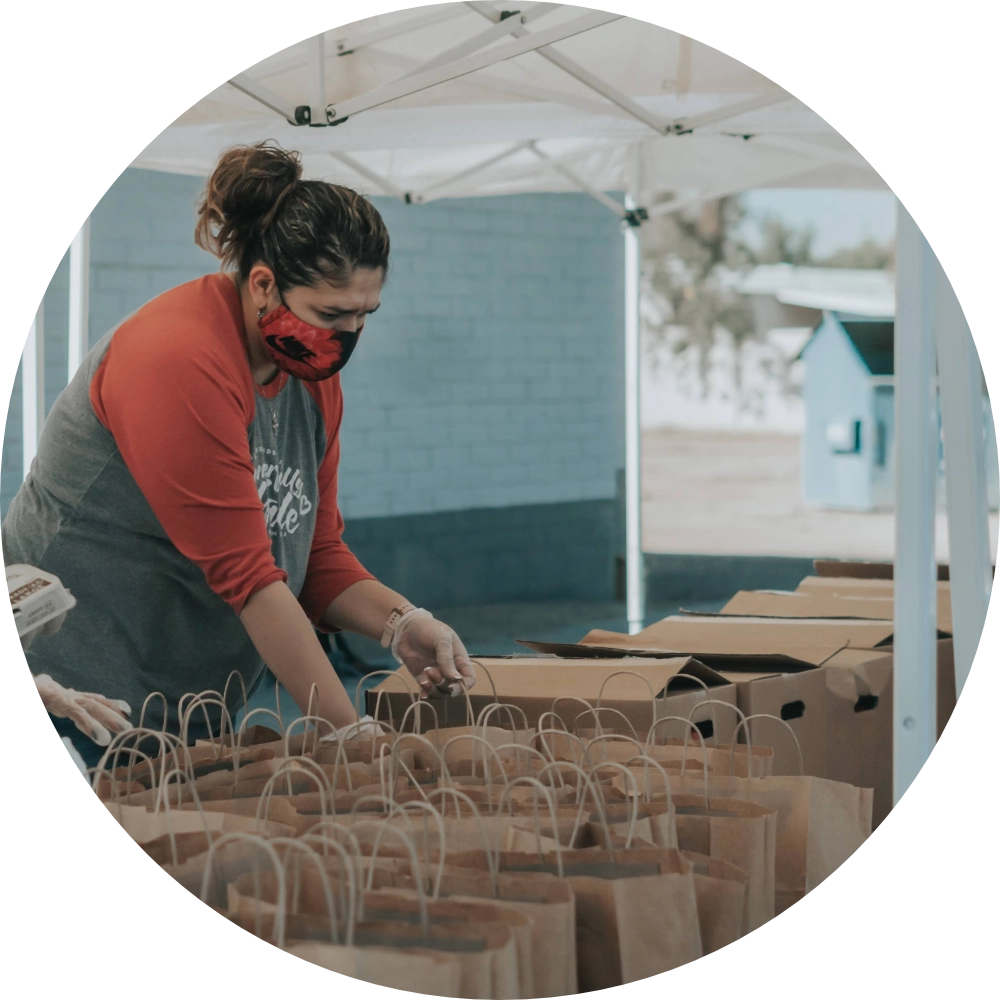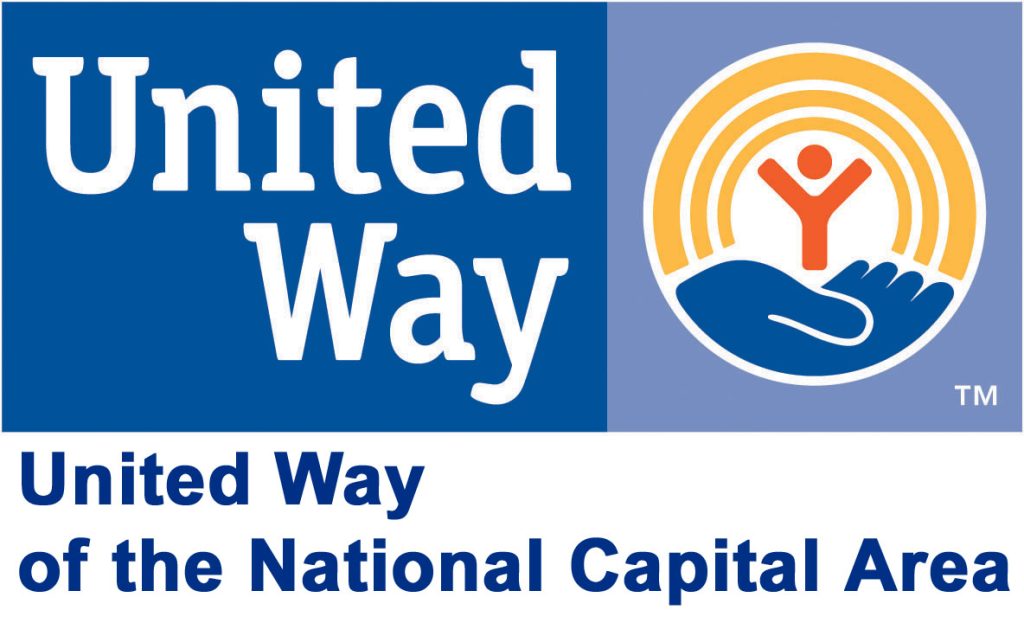 United Way of the National Capital Area
Our longtime partner, United Way of the National Capital Area (NCA), had an important initiative: the launch of their 2023 ALICE in the Crosscurrents report. This report sheds light on nearly 500,000 households facing financial hardship in the National Capital Area—individuals and families who are employed but struggle to afford basic necessities.
Right from the outset, United Way NCA ensured our close collaboration with their planning team for a successful rollout. We were integrated with the team, working hand-in-hand in planning all aspects of the launch. We carefully crafted messaging and generated broadcast interviews, media appearances, and Op-Ed placements in local outlets. Further, we helped plan the launch event and scripted it. Their ultimate goal was momentum: to get the report in front of audiences across the region and preserve that attention to drive action.
And the 2023 ALICE Report has already garnered substantial media attention. The true triumph, however, was how we were able to raise awareness about this crucial disparity between low-paying jobs and the cost of survival in the region. We'll continue to work with United Way NCA to raise awareness about this issue and impacted individuals and families—empowering United Way NCA and its partners to continue their vital work.
Education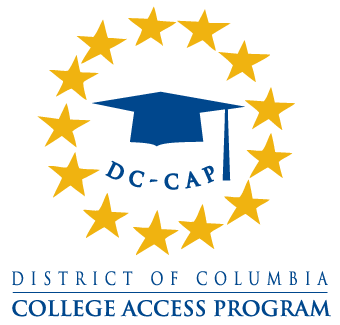 DC College Access Program
We'd been partnered with the DC College Access Program (DC-CAP) for 17 years when we were tasked with managing the announcement of the departure of their President and CEO, Argelia Rodriguez. Rodriguez had accomplished the goals she'd set out to meet as founding President and CEO 23 years earlier: to double the number of D.C. students who enroll in college and triple the number who graduate. It was important for the announcement to preserve DC-CAP's reputation, position the organization for its continued success, and draw attention to her outstanding legacy and the organizations' accomplishments.
In developing the communications plan for the announcement, we had to make sure to reach all the nonprofit's audiences: employees, donors, and students and their families all before the news was released in the media. We worked carefully to meet the needs of these stakeholders while also implementing a media outreach strategy that would shine a light on the organization's and Rodriguez's impact on the region. Even with a tight timeline, we were able to get it all done with solid results.
We secured three media hits in The Washington Post in the same week: two articles and an Op-Ed that highlighted Rodriguez's legacy and DC-CAP's amazing work. That coverage provided visibility that helped Rodriguez be named one of 11 "2022 Washingtonians of the Year" by Washingtonian Magazine. Further, we managed the communications for the announcement of the new President and CEO. We're proud of the work we did with DC-CAP to announce the transition of leadership. Our communications efforts helped to ensure a smooth transition and helped to position DC-CAP for continued success.
"Julie did an excellent job in everything she undertook for DC-CAP. I am most grateful to her."
Don Graham
Founding Board Chair, DC-CAP
Chairman of the Board, Graham Holdings
"Julie Rosenthal has richly earned her reputation as a creative, resourceful, relentless champion of her clients' causes. As the long-time communications consultant to the DC College Access Program, on whose board I serve, Julie was a master of media promotion, special events, and other elements of a communications strategy that helped make DC-CAP such a well-regarded institution in Washington. I am quite confident that Julie and her colleagues can be of similarly important service to any client lucky enough to work with her."
Patrick Butler
Board Member, DC-CAP
President & CEO, America's Public Television Stations
Disability

Bazelon Center for Mental Health Law
We partnered with the Judge David L. Bazelon Center for Mental Health Law—a national legal-advocacy organization that protects and advances the rights of people with mental disabilities—to handle all communications initiatives for the organization. One example was when the Bazelon Center joined a class action lawsuit in federal court alleging that the Georgia Network for Education and Therapeutic Support (GNETS) Program discriminated against students with disabilities and denied them access to the same educational opportunities as their peers without disabilities.
Our team led national and market-specific media relations efforts to inform the public about the lawsuit and to raise awareness about the issue of discrimination against students with disabilities. Working with the stakeholders also involved in the class action suit—the parents of children with disabilities, the Georgia Advocacy Office, the Center for Public Representation, The Arc, DLA Piper LLP, and the Goodmark Law Firm—we created a comprehensive national, statewide, and local media outreach plan, led media strategy sessions, and arranged interviews with the attorneys involved.
As a result of our efforts, the lawsuit gained significant earned media coverage, including articles in the Atlanta Journal Constitution, Mother Jones, Disability Scoop, US News & World Report, Education Week, and an Associated Press hit which ran in over 25 outlets in multiple markets across the country. Critical attention was brought to this issue of inequality and the important work of the Bazelon Center and its partners.

SourceAmerica
SourceAmerica is a nonprofit organization that creates employment opportunities for people with disabilities. We had just started our partnership to create content for their intranet and media relations campaigns when the federal government shut down in January 2019—a shutdown that affected thousands of government workers, including workers with disabilities, who would need financial assistance. With only days to act, we pivoted to create and launch a crisis communications campaign.
We worked with SourceAmerica's executive team to launch a campaign with the goals of drawing national attention to the issues facing government workers and informing AbilityOne employees with disabilities about a SourceAmerica $1 million grant program to provide financial support. Our team conducted national and local media outreach, coordinated and staffed interviews, and tracked all coverage. We created a national press release, localized press release templates for partner organizations, a statement on Congress passing back pay for non-contract workers, and an Op-Ed for The Washington Post.
Our strategies resulted in nearly 60 news media articles within a four-week period, including national pieces in The Washington Post and Associated Press, in addition to regional stories throughout the country. This brought needed attention to the crisis faced by government employees as a result of the shutdown.